WollLiebe im Sauerland mit addi - strick oder häkel dich glücklich!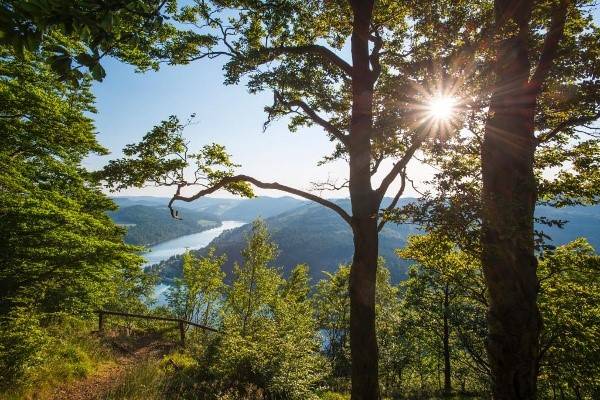 Description
Accommodation in Hotel Wilhelmshöhe *** in Neuenrade/Sauerland
(Werdohler Str. 54 in 58809 Neuenrade)

Easy to reach - the Hotel-Restaurant Wilhelmshöhe is located directly on the B229 and yet in a quiet location on the outskirts of Neuenrade. All hotel rooms are modern, comfortable and furnished with great attention to detail. They are on the 1st and 2nd floor and can be reached by elevator. All rooms have a shower, toilet, hair dryer, as well as shower gel and soap. The hotel restaurant offers excellent food in an exceptionally relaxed and comfortable atmosphere.

Package price per person in a double room
EUR 689,-
The single supplement for this trip is EUR 80,-.
Prices for accompanying persons (without course participation) and additional nights can be booked on request.

Wool package (bookable)
You can obtain the right wool for the knitting model directly from the knitting course instructor, Ms. Regina Bühler. Here you get a 10% discount on the material. Please place your order by email at rb@natuerlich-kreativ.info or by telephone on +49 (0) 78 43 / 9 95 17 83 up to 14 days before departure.

Regina Bühler accompanies all creative journeys
She shows you in numerous courses how wonderfully creative you can be with needle and thread. Beginners are taken by the hand here, but advanced learners are also taken on. She is happy to adapt to the individual wishes of the course participants and offers small tips and tricks that you cannot read about in any instructions. So you are guaranteed to succeed in the pieces.

Advice and booking of the knitting trip at Mondial: Tel. +49 (0)211 - 616 818 23

Hints:
Mondial does not provide a local tour guide for this group trip; the tour guide is provided by the course leader. We reserve the right to make program changes. Registration deadline: 06.05.2022. Minimum number of participants: 12 people. If the minimum number of participants is not reached, we reserve the right to cancel the trip up to 3 weeks before the start

Tour operator: Mondial GmbH & Co. KG, Operngasse 20b, A-1040 Vienna. The general rules apply
Travel conditions of the organizer Mondial GmbH & Co. KG.
Agency in Germany: Mondial Reisen und Hotelreservations GmbH, Münsterstr. 248, Dusseldorf. Phone 0211-6168180.
Included services
3 x overnight stays in the 3-star Hotel Wilhelmshöe in Neuenrade/Sauerland
3 x half board (breakfast and dinner in the hotel restaurant)
3 x lunchtime snacks in the hotel restaurant
accompaniment of the trip by a highly qualified course leader
half-day seminar room in the hotel for 3 days
1 glass of sparkling wine as a welcome
1 x coffee and cake
course program
event at addi/knitting needle manufacturer with guided tour, knitting course and catering
visit to the alpaca farm
1 small farewell gift